Pamela Jensen with Stella - September 2009
5 months post knee replacement surgery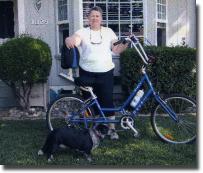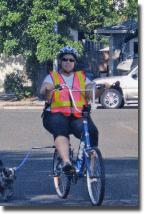 I would lie to take this opportunity to give some vey important information to anyone who has knee replacement surgery pending.
My surgery was done on June 22nd, I was discharged on June 26th and the progress only continues.
I had replacement surgery on m y other knee a year and a half ago, NO comparison!We are so fortunate to have a surgeon of Dr. Klein's skill and caring available to us.
Thank you once again Doctor!
Muriel "Age 77"
July 7, 2009
September 4, 2010
Dear Dr. Klein & Staff,
Here are a few words to post on your web-site:
I am so grateful that my doctor referred me to Dr. Klein. He is a wonderful mix of intelligence, perfectionism, professionalism and compassion. I have felt safe in his care and would not hesitate one minute to have him perform any other surgery I might ever need. On top of that, Dr. Klein has surrounded himself with loyal, compassionate staff that makes you feel like the most important person in the office.
Leslie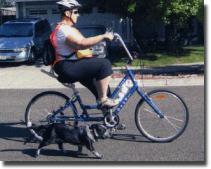 September 25, 2009
I've been a patient of Dr. Roger Klein's for almost 10 years now and he has certainly changed my quality of living for the better. After suffering with arthritis for over 30 years and multiple knee surgeries, I was thrilled to be able to have a total knee replacement.I knew I wanted Dr. Klein to perform this complex surgery having had previous experience with his detailed and precise work in the operating room,Before my total knee replacement surgery, I was in constant pain and had difficulty doing much walking, The only form of exercise I was able to partake in was walking my dog around our small block, and that was becoming increasingly painful, At 50 years of age, I was beginning to feel a good 15 years older because of my lack of mobility. My travel abroad were becoming impossible to achieve and I wasn't ready to stop my favorite pastime of seeing new places.I had surgery in April 2009 and it's been wonderful. Granted. . . The recovery was tough at times, but I kept my eye on the prize. It's almost September 2009 and I have been ridding a bike for over a month now. I hadn't ridden a bike in over 30 years and did not realize how much I missed it until I got on my new bike. I'm looking forward to to taking a bike tour of Denmark some time in the future- something I never thought I'd be able to do.Dr. Klein's good work and caring nature have opened up so many possibilities in my life and for that I'm extremely grateful.
Pamela Jensen